When couples mutually agree to end their marriage without any major disputes or conflicts, they may opt for an uncontested divorce. Unlike contested divorces, where disagreements can lead to lengthy legal battles, uncontested divorces generally follow a smoother and more streamlined process. However, the duration of an uncontested divorce can vary depending on several factors. Let's explore the overview of how long does an uncontested divorce take
Filing the Divorce Petition:
The first step in an uncontested divorce is filing the divorce petition. This involves submitting the necessary documents to the appropriate court. The time it takes to file the petition varies depending on the court's workload and administrative procedures. Typically, this step can be completed within a few days to a few weeks.
Waiting Period:
Many jurisdictions have a waiting period before the divorce can be finalized. This waiting period serves as a cooling-off period and allows couples to reconsider their decision. The duration of the waiting period varies by jurisdiction and can range from a few weeks to several months.
Negotiating and Drafting the Divorce Agreement:
 In an uncontested divorce, couples need to reach an agreement on important aspects such as child custody, division of assets, alimony, and child support. The time it takes to negotiate and finalize the divorce agreement depends on the complexity of the couple's financial situation and the level of cooperation between both parties. It can take a few weeks or several months to reach a mutually satisfactory agreement.
Review and Court Approval:
Once the divorce agreement is drafted, it needs to be reviewed by both parties and their respective attorneys, if involved. This review process ensures that the agreement accurately reflects the couple's intentions and covers all necessary aspects of the divorce. After review, the agreement is submitted to the court for approval. The court's review and approval process may take several weeks.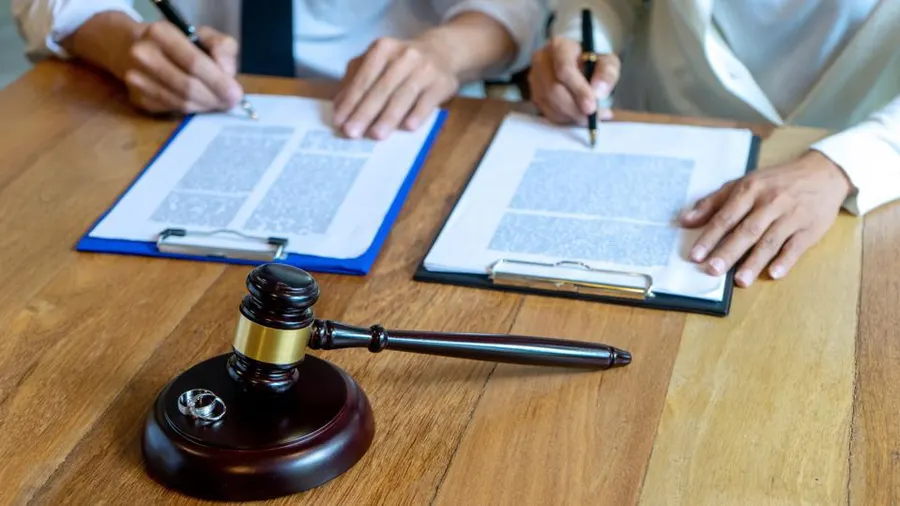 Finalizing the Divorce:
Once the court approves the divorce agreement, the divorce can be finalized. This typically involves attending a final hearing or submitting additional paperwork to the court. The time it takes to finalize the divorce varies depending on the court's schedule and any additional requirements specific to the jurisdiction. Generally, it can take a few weeks to a few months from the court's approval to the finalization of the divorce.
Conclusion
It is important to note that the timeline provided is a general overview and can vary significantly depending on the specific circumstances of each case and the jurisdiction in which the divorce is filed. Factors such as the complexity of financial matters, the presence of minor children, and the efficiency of the court system can all impact the duration of an uncontested divorce.
Seeking legal advice from a qualified attorney specializing in family law can provide further guidance and help navigate the divorce process efficiently.